Old Croquet Ball in Welded Steel Cube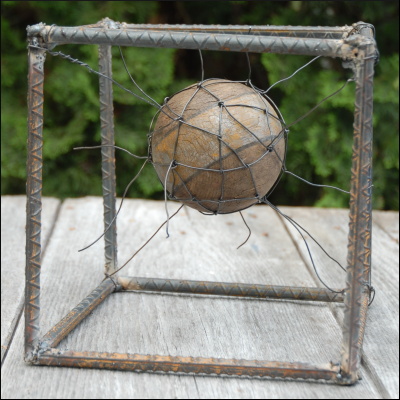 Eight-inch steel cube made from rebar with a wire-wrapped vintage croquet ball. Borrowed a friend's welder to make this. Pretty poor job on the welding--need some practice. Spent several college summers working in a machine shop and doing a lot of welding.
Instructions on
How to Play Croquet
.
Have not had much time to create art lately. Just spent a week sitting on the roof re-shingling part of the house.